Diabetic Meal Plans &

meal planning app
Weekly meal plans from the #1 meal planning app
Want to follow a diabetic diet? Learn more about the diabetic diet and how meal planning can help you eat this way.
Getting Started With a Diabetic Meal Plan
If you're diabetic or know someone who is – chances are – other people might not understand your unique needs. A diabetic meal plan can help you plot your meals throughout the week so you can have steadier glucose levels across the board. Taking the time to plan your meals helps you feel more confident throughout the week, plan for the unexpected and stay on track with your diabetic plan so you can have the best health possible.
While you may want to customize your plan with your doctor, most diabetic meal plans consist of reduced carbohydrates and real, whole foods.
While your plan does not have to be as restrictive as a keto or low carb diet, many diabetic choose to optimize their plan on what works for them.
While a diabetic meal plan is not squarely focused on weight loss, many times people do see a reduction in weight as a result of following a plan – as it helps them be more consistent and conscious of what they're consuming.
What Is A Diabetic Meal Plan?
A diabetic meal plan is simply a weekly plan to achieve your goals as a diabetic. Typically these meal plans focus on lower carbohydrate foods as high carbohydrate foods cause glucose spikes that require insulin to counteract. While this is not explicitly a low carb diet- many diabetics do well on something similar to one because of the shared objectives.
Many people have found that a plan like this can help with improve their type 2 symptoms and other metabolic issues. People with type 1 diabetes may find they just have more even energy levels and won't constantly have to deploy insulin as much as they would if they were eating meals or carbohydrates that create high glucose responses.
What Foods Can You Eat On A Diabetic Meal Plan?
Eating according to a diabetic meal plan can be daunting at first, but it's totally doable once you get the hang of it. The easiest way we've found to make the change is to focus on eating real, whole foods with as little processing as possible. While this may seem counterintuitive at first, it's helpful because during processing – many preservatives, sugar and oils get added – all of which can have a negative effect on your blood sugar.
This one change can cause an entire mindset shift that makes it easier to make the overall transition. To take the next steps – here's what you should be looking to eat specifically on a diabetic meal plan. Keep in mind that we're not aiming for perfection out of the gate, but that these are good starting points.
Foods Allowed on a Diabetic Meal Plan
High-quality protein
Seafood
Fish
Eggs
Full-fat dairy
Low sugar fruit
Vegetables
Nuts and seeds
Healthy oils and fats
Foods to Avoid on a Diabetic Meal Plan

Sugar
Grains
Starchy vegetables
Low fat foods
Processed foods
Alcohol
High Carbohydrate Foods
Depending on your situation and your doctor's recommendation – you may want to go lower or higher carb depending on your needs. You can customize your plan to fit your needs, but it's worth noting that reducing carbohydrates strategically can help make a diabetic style lifestyle much more manageable.
You may even find energy boosts throughout the day by removing the energy dips caused by the glucose spikes in high carbohydrate foods.
How Can A Diabetic Meal Planner Help You?
Living with diabetes can be tough. It can feel restrictive and time consuming. However, you can ease a lot of this stress through simple planning, home cooking and the help of a diabetic meal planning tool.
A good meal planning tool will help you plot your days with recipes and foods that you enjoy without the foods you'd like to avoid. It helps as well if the recipes are inherently low carb so you can not have to worry about your glucose levels as much.
Luckily, we've built just that! Our world reknown meal planner is loved by thousands and thousands of people around the world because of it's easy-to-use customizing features and the fact that every meal plan is unique to you.
Ultimate Meal Plans gives you a weekly meal plan that can be diabetic friendly and customized to you or your family's needs. You can choose the number of people you're cooking for, exclude ingredients and we'll give you a weeks worth of recipes and shopping lists to match.
Not to mention – you can instantly print out an easy to reference shopping list or just add all your groceries to your cart and shop online.
By the way, don't worry if you want to switch things up, find that low carb isn't right for you, you can always chose another diet meal plan like keto, paleo, AIP or banting once you're inside our meal planner app. We have over 9 different diets and lifestyles in our app that our recipes are compatible with and you get access to all of them for just one price!
The best diabetic meal planning resources from around the web
Diabetic Meal Plans Pricing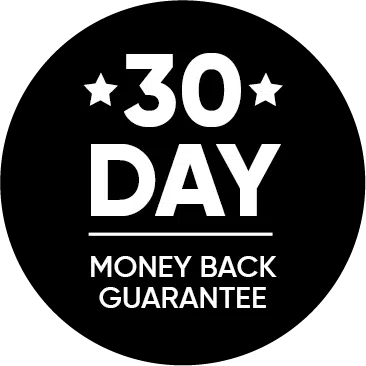 Save 20% off our monthly pricing
Save 25% off our monthly pricing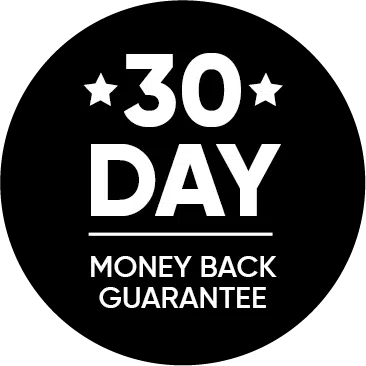 Customize your first meal plan risk-free. if you don't love it within the first 30 days - you get your money back. Simple.
If you're not sold on this diet, here are other similar plans you might like