Weekly Weight Loss Meal Plans
If your goal is to lose weight, a weight loss meal plan can be the difference between success and failure. Let our meal plans help you stay on track!
Weight Loss Meal Plans
Are you looking for a sustainable and healthy way to lose weight? Our weight loss meal plans will help you do just that. Losing weight happens when your body burns more calories than you consume on a daily basis. No matter what the diet industry tries to sell to you, there is no magic pill, slimming tea, or waist trainer device that can do this for you in a snap. It takes some work, but as long as your calories consumed are less than your calories burned, you will see that number on the scale decrease. 
That being said, not all diets are created equal. If you only ate cupcakes every day, but you burned more calories than you ate in said cupcakes, then technically you would still lose weight. But it doesn't take a dietitian to tell you that your nutrient status on the fabled cupcake diet would be nowhere near what it would be if you ate a diet composed of nutrient-dense, whole foods. What calories you choose to eat do matter to a degree. 
But, conduct a quick Google search on "weight loss diet" and it will return about a million results. With so much information out there, and with most of it being conflicting information, it is no wonder that this topic can be so overwhelming to approach. That's why we recommend a few ways to filter through the diet information overload to find what works best for you.
It's good to remember that there is no one-size-fits-all approach to nutrition and weight loss. You will have to do some investigating to figure out what works best for you. Some people may feel great following a paleo diet, for example, while others don't. Nutrition is a big science experiment and may take some time to iron out what is best for you. 
Here are some popular diet guides where you can start your research: 
We base our weight loss meal plans on healthy foods. Our recipes will avoid ingredients with lots of sugar and additives. Instead, the ingredients focus on whole foods as close to their natural state as possible. We believe these ingredients not only help you reach your health goals, but also taste delicious and nourish your body. 
Popular Foods for Weight Loss Meal Plan
There are foods that are more conducive to the goal of weight loss than others. For example, nutrient-dense foods like vegetables, fruits, and high-quality protein sources are normally less calorically dense than other foods like chips, cookies, and ice cream. Even those of us who have never had any formal nutrition education know that.
Taking that into account, it stands to reason that if you eat more whole foods and less of those sugar-filled foods that come in packages it will help you lose weight. We want to ensure that these nutritious foods are the building blocks of your every day diet. And you will continually see these types of foods on your individually-built meal plans each week. 
Building your diet around these foods listed below can benefit your overall health and help lead to weight loss: 
Grass-fed meats
Fish/seafood
Fresh fruits
Fresh vegetables
Eggs
Nuts
Seeds
Healthy oils (olive, walnut, flaxseed, macadamia, avocado, coconut)
These are some common foods to avoid if you are trying to lose weight: 
processed foods
sugars
processed sugars
excessive grains
candy
energy drinks
Alcohol
Since you can go about losing weight in a number of different ways, we recommend doing your research and finding out what combination of food works best for you and your goals. This could vary from person to person and greatly depend on your goals, taste preferences, and everyday life. It will take some experimentation to figure out the right formula – taking into account things like what flavors you prefer, what foods work best with your life schedule, and what types of meals make you feel your best. But once you determine your own formula, you will be on your way to reaching all of your health and nutrition goals. 
Benefits of a Weight Loss Meal Plan
A weight loss meal plan has several benefits. Primarily – having a plan instead of just "trying to lose weight" increases compliance and the chance that you'll be successful. Life can get hectic and by having a plan at the ready – when the ups and downs of life come at you – you'll have a plan for what to do.
Beyond that though – a weight loss meal plan can benefit your life in many ways. Eating healthy can help you achieve a healthy body weight and better lean muscle-fat ratio.
You will often see the following benefits:
‍‍Increased energy
Better or overall improved sleep
Improved appetite
Better skin and nail quality
Also – achieving a healthy weight can improve health outcomes across the board including:
increased overall health and immunity
lowered risk of obesity
lowered risk of cancer
lowered risk of diabetes and other health complications
Although choosing a meal planning app like Ultimate Meal Plans is an investment up front, the benefits that you can experience while following our meals plans make that investment worth it. Your health and wellness is valuable and should be treated as such. 
Generate Weight Loss Meal Plans Automatically
Sometimes, you just do not have the bandwidth to meal plan for yourself. Everyone goes through moments of overwhelm, and it is within these moments that caring for yourself becomes even more important. If you want to take the task of meal planning off of your metaphorical plate, we can take care of that for you with our meal planning service . 
Here at Ultimate Meal Plans, we are a subscription-based meal planning service that delivers a week's worth of meal plans to your inbox every week. Ultimate Meal Plans gives you a fully customizable meal plan to help you achieve your weight loss. You can choose the number of people you are cooking for, exclude ingredients to suit taste or dietary requirements, and you will get a fully customized set of recipes and shopping list to match.
One of the most common comments from subscribers has to do with the ease of our daily recipes. They all stick to the 15/5 rule which makes these meals simple to whip up but still delicious. The 15/5 rule means that none of the recipes take over 15 minutes to make or require more than five ingredients. This is especially helpful for those times in life when things are crazy and nights are busy. The last thing you need during busy times is for a dinner recipe to take hours to cook, require a laundry list of ingredients to make, and for your kitchen to be a mess at the end of it all. Our 15/5 rule helps eliminate all of these problems.  
Customizing Weight Loss Meal Plans For You
One of the best aspects of getting our meal planning service to help with your weight loss meal plan is that you can customize the plan to your needs. No matter your taste preferences, diet choice, or number of people you are cooking for, you can easily customize your plan to fit your needs.
With Ultimate Meal Plans – you can easily:
Pick a specific diet or a generic "healthy plan"
You can also switch meal plans once you have a subscription with us if you find that you would like to try another eating approach. 
Increase the number of people a recipe is for
Are you cooking for more than one person? No worries! You can easily customize the number of people you need to feed and that will automatically update your plan and shopping list with the appropriate amount of food and ingredients needed. 
Exclude ingredients for picky eaters or allergies
Let's say you are allergic to apples or perhaps just don't like the taste. Obviously, you don't want these on your meal plan. Ultimate Meal Plans offers an "exclude" feature which would remove any recipes that contain apples for you. 
Automatically generate your weekly shopping list
A major part of meal planning is making sure that you have the groceries you need to make it through the week. We automatically generate your weekly shopping list with the correct quantities of ingredients so you have everything you need to stay on plan. 
Instantly checkout with an online grocery service (optional)
Want to skip the grocery store? Use one of our online grocery partners to order your food online and have it delivered straight to your door. 
Plus you get access to a ton of bonus discounts with our meal plan and product partners.
With those options – you can be certain that you can customize a meal plan that will fit your tastes exactly and be a plan that's not just healthy for you but is sustainable and one you can see successfully through.
Are you ready?
‍If you're ready to make a lifestyle change, give our weight loss meal plans a try. These plans will help you lose weight in a sustainable way and get you on the way to feeling much better in your body. 
Weight Loss Meal Planning Resources
For more references and resources on weight loss meal plans, check out the following links:
Weight Loss Meal Plans Pricing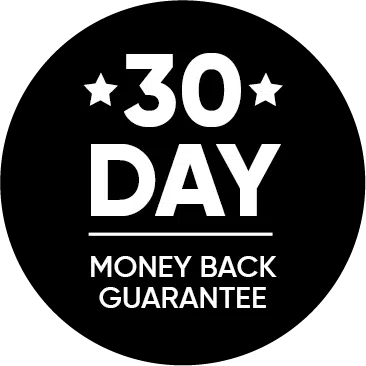 Save 20% off our monthly pricing
Save 25% off our monthly pricing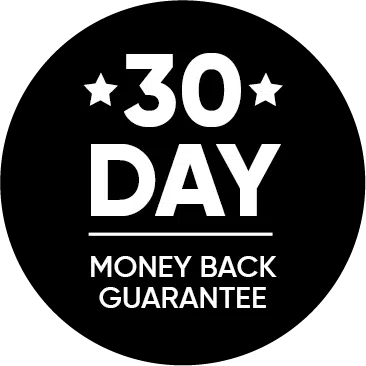 Customize your first meal plan risk-free. if you don't love it within the first 30 days - you get your money back. Simple.
If you're not sold on this diet, here are other similar plans you might like