So you love wine, but you're also dedicated to the keto or low carb diet. You want a low-sugar wine that tastes amazing but isn't going to ruin your diet or make you feel hungover the entire next day.
Well, have no fear – we've rounded up some of the best 10 keto and low carb wines from around the world to help you celebrate your next event while sticking to your diet.
-→ Get your first bottle of keto + low carb wine for 1 penny
The Top 10 Keto & Low Carb Wines
We've split our list up into two top 5 lists. The top 5 red wines and top 5 white wines – so whatever mood or meal you're prepping for – you'll have the right wine to pair.
Personally, our favorites are red – but every meal and every occasion calls for something unique and dry farm wines has you covered.
What makes a good keto or low carb wine?
Everyone knows what they like in a regular wine – but what thinks should you look out for in a keto or low carb wine? There's a whole new set of requirements – so if you're looking to get the most out of your wine – here's a few things you should look for.
Sugar free or low sugar
While all wine contains some sugar, you're going to want to look for natural, dry wines – usually with less than 1g of sugar per liter.
Lower alcohol quantity
While boozy wines can be fun, alcohol does contain hidden carbohydrates – so look for wines below the average alcohol % that you'll see in most mass-produced wines.
Lower sulfites
In most mass produced wines – you can have tons of sulfites that make their way into the final product. If you want to make sure you're not feeling like hot garbage the next day -look for wines with lower sulfite counts.
Natural Yeasts
Look for wines that ferment with natural, native yeast already found on the grapes – not lab-created-yeasts
No Industrial Additives
Some wines may use up to 76 FDA approved additives. Pure, natural wine that will suit your keto or low carb lifestyles should not.
The Best Keto & Low Carb Red Wine
If you're looking for a great red wine to add to your meal – look no further. We got you covered.
For you wine beginner's out there, you can make sure you rock your evening dinner by pairing your keto or low carb red wine with these keto & low-carb friendly dishes
Cheese
Spaghetti Squash w/ Red Sauce
Steak
Chocolate
Pork
Pizza
All right – now with that out of the way – here's some of our favorite red wines you might want to look into.
2020 Domaine du Penlois Beaujolais Villages:
Varietal/Region: This is a medium-bodied Gamay from Beaujolais, France.
Grower: Domaine du Penlois
Tasting Notes: An impressively developed young Gamay, offering bright red fruits, rounded tannins, and an explosion of flavor and acidity on the palate.
2018 Umathum Zweigelt:
Varietal/Region:This is a 100% Zweigelt from Austria.
Grower: Umathum
Tasting Notes:It has soft red and purple fruits that co-mingle with delicate earth and perceptible minerality in this quintessential Zweigelt.
2020 Damien Marres Cotes du Rhone:
Varietal/Region:This is a medium-bodied blend of Grenache, Carignan, & Syrah from the Southern Rhone in France.
Grower: Damien Marres
Tasting Notes: Mineral expressed on the nose that immediately brings freshness to this more high toned & ripe red wine.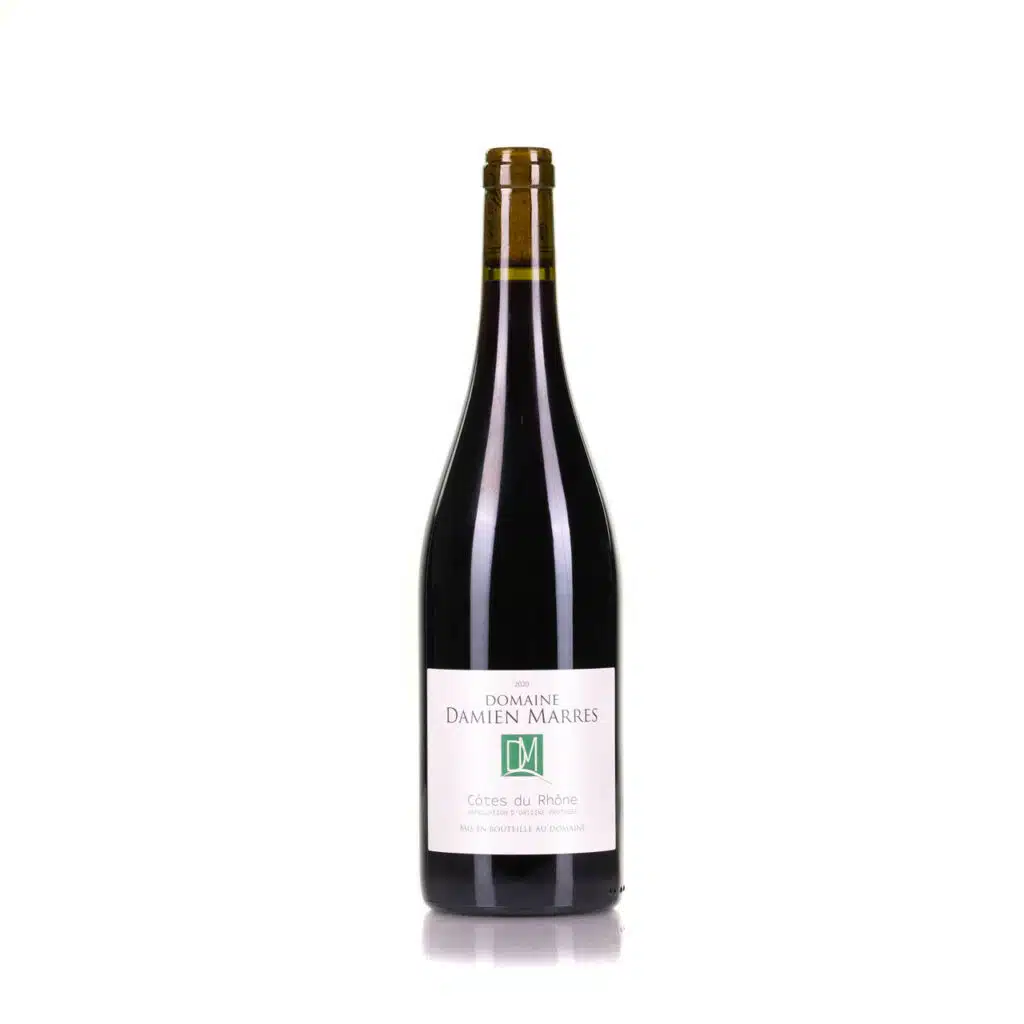 2017 l'Archetipo Primitivo:
Varietal/Region: This is a 100% Primitivo from IGP Salento, Italy.
Grower: l'Archetipo
Tasting Notes: A wine filled with bright, expressive blue fruit that are softened by luscious tannins.
2020 Chateau de Cranne Bordeaux Rouge :
Varietal/Region:This is a blend of Merlot & Cabernet Sauvignon from Bordeaux, France.
Grower: Chateau de Cranne
Tasting Notes: It is smooth & lush with some darker, more sultry tones as the wine develops in the glass.
The Best Keto & Low Carb White Wines
Okay, so you've had your fill of red wine – what about white wine? Here's our top 5 to fill your cup. Again, if you're new to wine – you can pair these low carb & keto white wines with:
Cucumbers or zucchini platters
Olives + nuts
Edamame
Pork
Prosciutto
Shellfish
Poultry
Fish
Cheese (always)
Now that you're a pro – here's your top white picks.
2019 Domaine des Malandes Petit Chablis:
Varietal/Region: This is a medium-boided Chardonnay from Burgundy, France. ‍
Grower: Domaine des Malandes‍
Tasting Notes: A truly lovely and classic nose that we would expect from a high class Chablis; laser focused with great richness and the perfect subtle touch of oak presence.
2019 Azienda Agraria Fidora Lorenzo Wild Nature Pinot Grigio:
Varietal/Region: 100% Pinot Grigio from Valpolicella DOC, Italy.
Grower: Azienda Agraria Fidora Lorenzo
Tasting Notes: Bright stone fruits and acidity compliment the pop of minerality at the finish.
2020 Le Fief Noir Ouest Coast:
Varietal/Region: 100% Chenin Blanc from Anjou, France.
Grower: Le Fief Noir
Tasting Notes: Elegant floral and yellow fruits entice the nose, with a crisp, clean, textured palate of lychee and peach.
2020 Zahel Wiener Gemischter Satz:
Varietal/Region: This is a Wiener Gemischter Satz from Wien, Austria.
Grower: Zahel
Tasting Notes: Hints of tropical and peach aromas are well tensioned by a citrus vibrancy and an acid component that lingers through the finish.
2018 Luneau Papin Le Vergers:
Varietal/Region:This is a Melon from Muscadet, France.
Grower: Domaine Luneau Papin
Tasting Notes: The nose is flinty, citrus, green, and lively, with a punchy, delightful palate with mineral and yellow apple.
Where to Find The Best Keto Low Carb Wine
Our favorite keto wines across the board are found in two places – your local wine shop and online curation services.
Your local wine shop
Your local wine shop. The best part is they can walk you through. Many will let you do tastings and walk you through which are the best natural wines you can find.
The benefits of your local shop include shopping local and supporting your neighborhood communities. You also get a great on-hands experience that's hard to replicate in other places
Keto & Low Carb Wine Online Subscriptions
If you're looking to swap experience for selection a low carb or keto wine subscription might be what you're looking for. Each month or quarter you can sign up to get a selection of delicious low carb or keto wines (like the ones above) delivered to your house automatically.
With this – you get a wide variety of selection to wines that you might not otherwise ever have a chance to try out.
So, if this is your jam, the next question is – what's the best keto / low carb wine subscription service.
The Best Keto Wine Subscription Service
By far, our favorite wine subscription service for natural, keto or low carb wines is Dry Farm Wines.
Dry Farm Wines picks selections from around the world and chooses them for their purity, tastefulness, and low sugar content. Their standards are so high that they estimate less than .01% of the world's wine meets their criteria.
You not only discover fantastic new wines from Dry Farm, but you also drink really, really well – trust me on that one.
The best part – you can sign up for a subscription and get your first bottle of wine for .01¢ – yes that's a single penny.
Sign up today and try it out and start drinking great wine while sticking to your keto or low carb diet.
-> Join Dry Farm Wines for 1 penny (literally .01).
Other Keto & Low Carb Resources
Other keto and low carb resources you might find helpful