Developed by the #1 Meal Planning App
Create easy and delicious clean eating meal plans - customized to you - without worrying about sticking to a strict diet. 15 minutes, 5 ingredients. Every time.
What is A Clean Eating Meal Plan?
Maybe you're not into the idea of an actual diet. Do you just want to eat healthy food? If your eating habits feel like they need a little tending to, our clean diet plans might be what you need. These meals don't adhere to any one diet – they're just healthy – plain and simple.
You might be asking yourself, "What exactly does that mean, though?" What makes a way of eating clean?
When we use the term "clean eating", we mean that the recipes included in your plan are specifically developed to promote general health and wellness. They are created to help you lose weight, reduce inflammation, give you more energy and mental clarity, improve your sleep quality, and help you feel the very best you've ever felt. If you've never followed a diet before and you're at square one, this is a great place to start.
Foods that are excluded on the clean diet plans are foods that commonly cause health issues for the majority of people who eat them. There aren't processed foods in these plans. Everything you eat will be made in your very own kitchen (except some snack suggestions because we DO live in modern times and have a lot of healthy snack options available to us.) You also won't find sugar, gluten, hydrogenated oils or other ingredients that cause excessive weight gain, imbalanced hormones, high blood sugar and other markers of poor health.
But let's focus more on what you can eat. There's a lot. And let's be honest – "clean eating" has gotten a bad rap over the years. When someone says they're eating clean, most people picture bland chicken and soggy vegetables. Food with no flavor and no fun. Our meal plan recipes couldn't be further from that.
Each recipe is healthy and loaded with flavor. This is a great way to learn that eating real foods isn't boring at all – it's actually simple and delicious. Our clean eating recipes will teach you how to put together meals and what spices, condiments and toppings can be included to ensure your food is tasty and healthy.
Who Clean Eating Meal Plans Are For
If any of these sound like you, you might want to check out our plans for clean eating:
You like eating healthy without "strict" rules
You don't mind cooking a little (but not more than 15 minutes)
You're okay making a few small changes that bring BIG results.
You're open to being surprised by a few new meals you didn't know you liked.
You want more energy for your day to day life.
You wouldn't mind losing a pound or two while you're at it.
Who Clean Eating Meal Plans Are Not For
However – clean eating isn't for everyone – if any of these sound like you – this might not be for you:
You don't want to cook whatsoever
You're 100% happy with how you look and feel.
You want to make zero changes in your life.
If that's you – it sounds like you're killing it. Keep up the good work!
But for the rest of us – if you want to stick to clean eating templates – here's a few more tips:
What you include and exclude on a clean eating meal plan
Foods you can eat on the clean eating diet
If you're going to eat according to a clean eating template – you should mainly focus on the following foods:
High-quality protein
Fish
Seafood
Vegetables
Fruits
Full-fat dairy
Foods to avoid on a clean eating diet
Meanwhile, you'll want to avoid the following foods while clean eating:
Gluten
This can cause gut issues and food sensitivities – specifically if you've ever tested the AIP diet
Sugar
Sugar (especially processed sugar) messes with a suite of body functions and can thwart a lot of your weight loss progress if that's one of your primary goals with your clean plan.
Hydrogenated oils
These are sneaky and are in everything. We recommend you avoid vegetable oils while on this plan.
Processed Foods
Processed foods often contain a mix of the things above (sugar, gluten, oils, and a whole lot more). If you're trying to eat clean – it's better to stay away from these in lieu of better, real food.
Alcohol
Alcohol can be nice as a treat now and then, but it's a tough thing to have as part of your daily meal plan. If you're going to drink alcohol, we recommend drinking the best wine here.
Popular Clean Eating Recipes in our Meal Plans:
Crispy Prosciutto Salad
Shrimp Stir Fry
Avo Boat and Eggs
Salmon Salad with Winter Fruit
Pancakes
Pomegranate Frittata
Try Clean Eating Meal Plans For 14 Days
If you're curious about trying to start a clean eating plan – there's no better way to try than with Ultimate Meal Plans.
Our custom meal plans starts with a clean eating meal template and then lets you customize it for you and your family. Remove fussy ingredients, scale meals for more people or flag allergies – whatever you need to do to make your plan your own – we've got you covered.
Best of all – each meal plan comes with our 15 minute, 5 ingredient guarantee so you can rest assured that each recipe won't take more than 15 minutes to make or require more than 5 ingredients. You're a busy person and clean eating can be tough – so we want to make it easy.
You can try our clean eating meal plans risk free for 14 days at the link below. What are you waiting for?
Resources & Citations for "clean eating"
If you're looking for more clean eating resources, check out the links below:
Let us know if there are more that we should add!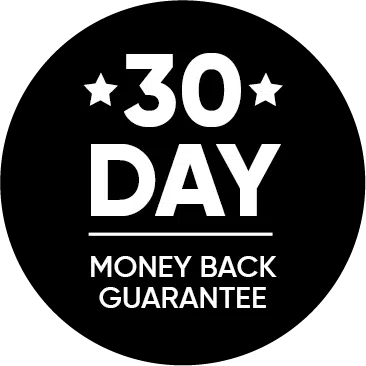 Save 20% off our monthly pricing
Save 25% off our monthly pricing
If you're not sold on this diet, here are other similar plans you might like