Berkey makes one of the most recognizable water filtration systems on the market. They're like the airstream of water filters. You know it as soon as you see it.
So how does it work, what's the science behind it and is it worth the several hundred dollar price tag?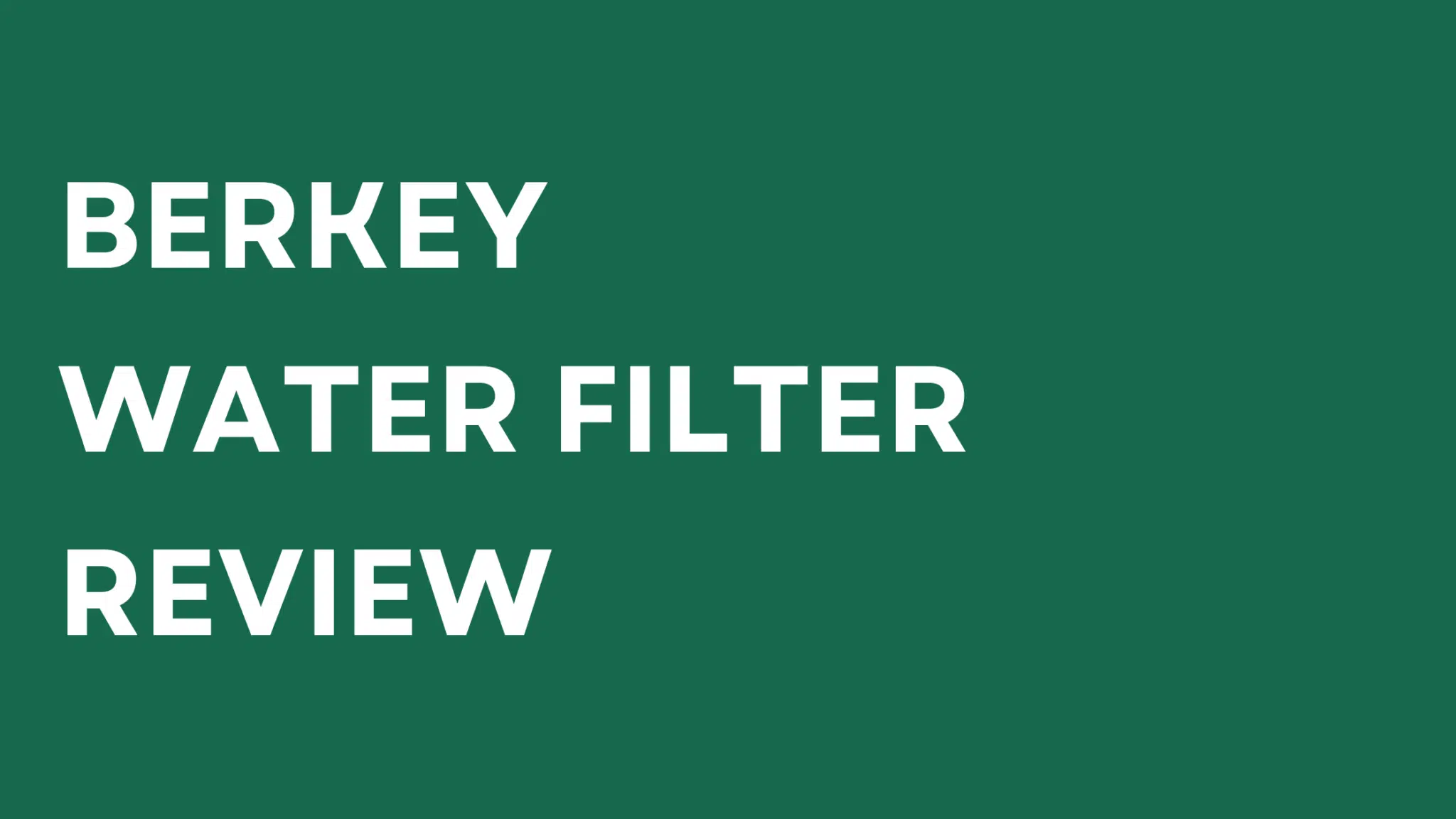 The Berkey Water Filter System
The Berkey water system contains three primary parts.
The upper chamber
The lower chamber
The filtration units
While you don't necessarily know it from the outset – a Berkey system is actually two parts. The top part you put water in. Then, it filters through the black filters and into the drinking chamber.
This filtration process allow Berkey to filter out millions of bacteria, minerals and other junk in your water that you don't want to be drinking.
I know what you're thinking – how do we know this actually works? Let's break it down.
How does Berkery Water Filter Work?
While the Berkey may have a noticeable stainless steel look to it, it's what's on the inside that counts.
The Berkey system has two parts of the container – the upper half and the lower half. It's not immediately obvious if you've never used a Berkey before.
In the middle are several Black Berkey Filters that do a ll the heavy lifting.
Berkey describes their function as doing three things:
Absoprtions
Asdsorption
MicroFiltration
We'll break down exactly how ti works.
Microfiltration
Berkey filters are built of six types of elements. They contain millions of small passages for the water to flow through, but they are so small that contaminants or unwanted elements cannot.
These holes are not superhighways – they're tiny twists and turns in the filters that catch more contaminants at every pass. This catches batteries, parasites, sediments, and other junk in your water before they make it to your drinking chamber.Thi
Absorption
In this part of the process, Berkey is packed with ions that attract all the contanimants in your water. These are absorbed into by your black filters and what continues to flow through to the drinking water portion of the chamber is pure, pure water.
Adsorption
You'd be forgiven for thinking that this is just a misspelling of absorption.
What Brekey does here is creates an ionic barrier that creates a tension
This helps Berkey eliminate viruses in ways that other filters usually cannot. In fact, most purification systems use iodine or chlorine to achieve this so this is one of the things that makes Berkey unique in it's filtering methodology.
The Berkey Water Filter Models
The Berkey Water Filter is the same system, but comes in a wide variety of sizes based on your individual needs.
They all run the same process, but are mainly different volumes depending on how much space you have in your house and the number of people you have drinking out of it.
The Travel Berkey – $327
1.5 gallons
1-3 people
The Big Berkey – $365-$527
2.25 gallons
1-4 people
The Berkey Light – $305-$365
2.75 gallons
2-5 people
The Royal Berkey – $408-$568
3.25 gallons
2-5 people
The Imperial Berkey – $451 – $771
4.5 gallons
4-8+ people
Crown Berkey – $478 – $958
6 gallons
6-12+ people
Berkey Water Filter Accessories
There are not that many Berkey Water Filter Accessories. Most of the accessories are typically filter replacements and cleaning capabilities. The one exception is water stands.
Berkey Water Stands
Common Berkey Questions
How to Clean The Berkey Water Filter?
How To Prime The Berkey Water Filter?
Where to Buy Berkey Water Filter?
We also have links to buy Berkey on Amazon.com below.
The Berkey Water Filter on Amazon
The Berkey Water Filter is available on Amazon. However, due to the issues with Amazon's sourcing of various products – it's sometimes hard to know if you're going to get a genuine Berkey product or a returned/open-box item.
If you'd like to check out Berkey on Amazon, you can grab it here.
However, we usually recommend for Berkey specifically that people check out the official site.
Official Berkey Links
Berkey Website
Berkey Filter Twitter
Berkey Filter Instagram