Magic Spoon Cereal – the name itself sounds…magical. You've probably seen it on Facebook ads, Tim Ferriss' podcast or had it pop up in your instagram.
The pitch is easy – high protein, low carb cereal. All the things you loved about your childhood, but none of the guilt or hangups on eating a billion carbs first thing in the morning.
Best Low Carb & Keto Cereal
Magicspoon
Magic Spoon is the best low carb and keto cereal choice available. Great ingredients and tastes just like your favorite childhood cereal favorite - but healthy!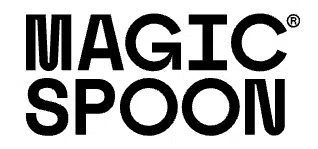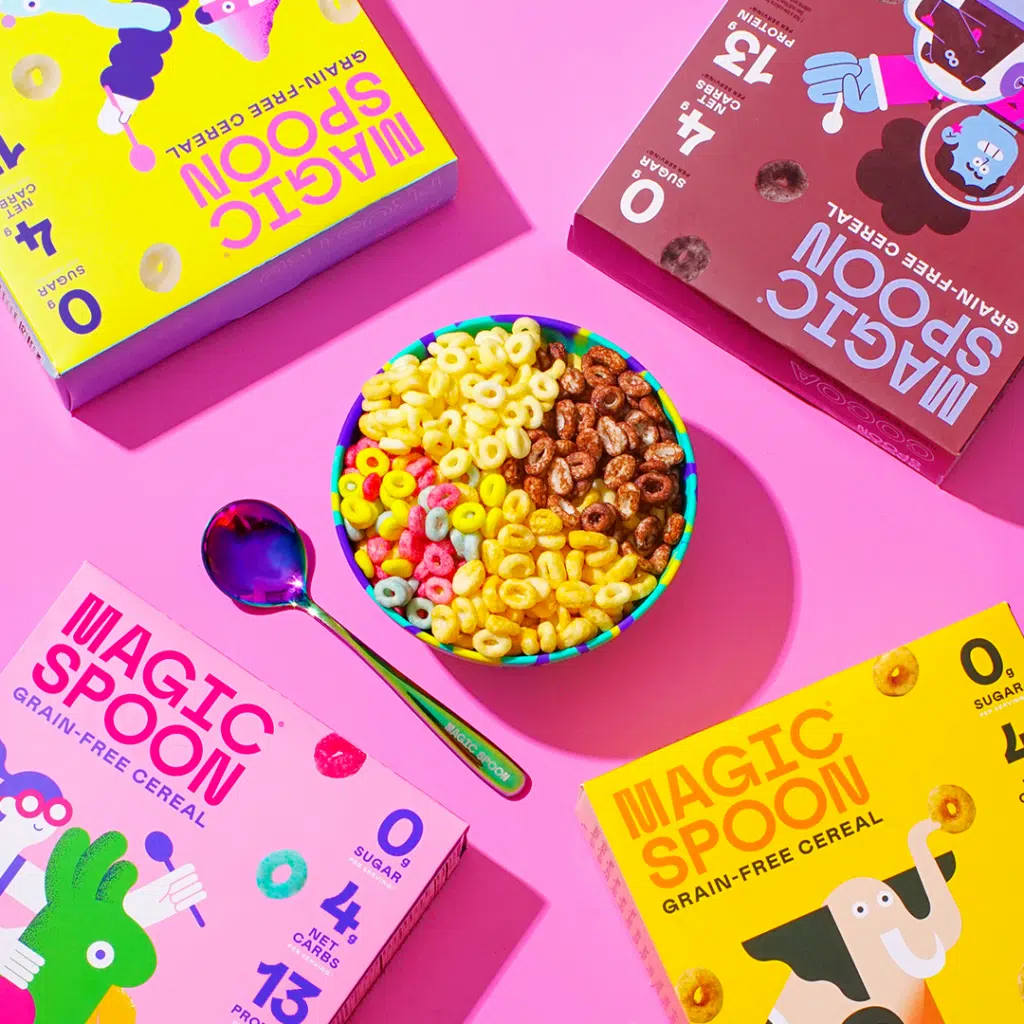 But what is Magic Spoon? What are the nutrition facts behind it and what are the best flavors (if you're going to choose). Let's dive in.
Magic Spoon Cereal Background
First of all – magic spoon is a milk-based protein blend cereal that tastes like your favorite cereals from your childhood. Using a casein/whey blend – they basically made cereal out of what you'd normally have in a protein shake.
This actually makes the milk taste a little like a protein shake when you're done with the primary course.
Magic Spoon is primarily targeted at paleo/keto/low-carb eaters who want to enjoy their food, but also indulge in their nostalgic favorites – without going off the deep end.
It's also popular with parents who want kids to have their favorite cereal without giving them a glucose spike and sugar rush at 7am to jump start the day.
Magic Spoon Cereal Ingredients & Nutrition Facts
While ingredients and nutrition facts vary slightly due to each individual flavoring, generally you can expect these types of nutrition facts from Magic Spoon
Magic Spoon Ingredients
Every flavor varies slightly, but Magic Spoon is primarily a milk protein blend (whey) and sweetened with allulose.
Here's an example ingredient label from the "Frosted" flavor.
Milk protein blend (Casein, Whey protein concentrate), Sweetener Blend (Allulose, Monk Fruit extract, Stevia Extract), Oil Blend (high oleic sunflower oil, avocado oil), tapioca starch, inulin (from chicory root), natural flavor, salt.
All contain zero added sugars and <15g of sugar.
Magic Spoon Nutrition Facts
Each flavor will vary on exact nutrition facts, but you can roughly expect something like this for a bowl of magic spoon cereal.
Here's an example label from the maple waffle box.
Serving Size: 1 cup
5 Servings per Cereal Box
Roughly $2/bowl
150 calories/serving
Total Fat – 8g
Saturated Fat – 2g
Cholesterol – 10mg
Sodium – 170mg
Total Carbs – 15g
Dietary Fiber – 1g
Total sugars – 0g
---
Protein – 12g
Vitamin D – 0mg
Calcium – 42mg
Iron – 2mg
Potassium – 32mg
These facts will change per each flavor (peanut butter has the most calories, frosted and cocoa have the least) so be sure to check your individual box.
Magic Spoon Flavors
Here are our favorite magic spoon flavors – ranked in order of favorite to least favorite:
Maple Waffle
The best flavor of the bunch – and it's not particularly close. Do you like keto cereals? Do you like lots of protein? Do you like waffles with syrup? Well, #boom – now you have maple waffle.
Delicious, tasty and packed with protein – you're going to have a hard time not eating the entire box.
Peanut Butter
I don't know what it is about peanut butter, but ht combination of peanut butter and cereal brings back something about my childhood.

If waffles weren't so good – this would easily be the top of the list.
Bonus: peanut butter is best when mixed with cocoa for your own homemade version of Reese's cups cereal.
Cinnamon Roll
Just like maple waffle – we don't know Magic Spoon did this, but this tastes just like a cinnamon roll (or Cinnamon Toast Crunch – depending on your childhood reference points).
Tasty, delicious and cinanmon-y. So good.
Cocoa
I'm going to say it – I'm not the biggest fan of cocoa. Some people throw themselves at anything named chocolate – I am not one of those people.
I find cocoa is best mixed with other flavors. Whether that's peanut butter, frosted or something else – it's a better flavor accent than main event.
But, due to it's versatility – it deserves to be in the middle of the pack.
Frosted
Frosted Flakes – but in protein form. Again, a childhood classic you might end up ranking higher, but the other flavors are just too good to pass on.
Cookes & Cream
If you have a sweet tooth, you've found your new favorite choice. While this one was good, we found it to be too sweet – almost like candy in a bowl.
While not technically any sweeter than the other flavors- somehow the perception of it felt like a little too much – especially if you're going all in and eating 2-3 bowls at a time (hey, we didn't say we were good at moderation).
Still – if you love cookies and cream, this tastes exactly like that.
Sugar Cookie (limited edition)
Sugar cookies is a limited edition flavor. It's really good, but only available at certain drops throughout the year.
Fruity
Something has to be last. We don't hate fruity – there are just so many other good flavors and "fruit and cereal" isn't our top-of-
Blueberry (discontinued)
Forget everything we said about not liking fruit in our cereal. The blueberry flavor slaps hard.
Where to buy Magic Spoon
You can buy Magic Spoon on their website and get easy direct-to-your-home delivery.
You can save $5 with promo code "MEALPLANS"
It's our favorite keto cereal – so we think that says something for itself.
Best Low Carb & Keto Cereal
Magicspoon
Magic Spoon is the best low carb and keto cereal choice available. Great ingredients and tastes just like your favorite childhood cereal favorite - but healthy!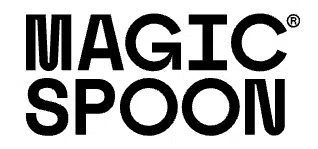 Magic Spoon Discount Codes
There are no major discounts on Magic Spoon generally. From time to time they run a sale, but the best promo code you will find is this:
Save $5 on your order with promo code "MealPlans."
Magic Spoon Fun Facts
Did you know? Before they started Magic Spoon – the founders owned a cricket protein company making protein bars out of insects. Safe to say – we're glad they pivoted and focused on tasty cereal instead.