Low Carb Meal Plans &

meal planning app
Weekly meal plans from the #1 meal planner
Want to follow a low carb meal plan? Try it out today with our easy to use guide and app.
Getting Started With a Low Carb Diet Plan
As the name suggests, following a low carb diet involves eating meals with reduced carbohydrates. People who follow this diet instead focus on consuming healthy fats, vegetables, some fruits and lots of protein-rich foods.
Low carb is not as restrictive as other diets like the ketogenic diet or the banting diet. Yet, despite being easier to follow, eating low carb by removing carbohydrates and highly processed foods is a healthy way to support weight loss. If you're interested in diving into the the science, around carbohydrate restriction and weight loss, you can read more here.
What Is A Low Carb Meal Plan?
Because the low carb diet involves restricting carbohydrate rich foods, creating a meal plan with this structure can feel overwhelming for some people. While there is some flexibilty, the vast majority of people who follow low-carb avoid foods like: bread and pasta, pastries and foods with added sugars.
Hands down, the main reason most people follow a low carb meal plan is to help with weight loss. However, many people use LC to help with other chronic health issues such as type 2 diabetes and metabolic syndrome. While the science is far from settled, many reputable scientific studies report promising results managing type-2 diabetes and metabolic syndrome using a low carb diet protocol.
What Foods Can You Eat On A Low Carb Meal Plan?
Eating low carb isn't as scary as it seems at first glance, trust us. The main thing to focus on is changing refined, processed carbohydrates for healthy unprocessed options.
By doing this alone, you're already eating a vastly different diet from the typical 'Western' or American diet which is largely composed of processed, prepackaged foods. Below is some guidance about what to eat and what to avoid on this plan.
Foods To Eat on This Plan
High-quality protein
Seafood
Fish
Eggs
Full-fat dairy
Low sugar fruit
Vegetables
Nuts and seeds
Healthy oils and fats
Foods to Avoid on This Plan
Sugar
Grains
Starchy vegetables
Low fat foods
Processed foods
Alcohol
High Carbohydrate Foods
It's tempting to take a black and white approach with this plan (just like any diet). We're not aiming for zero carbohydrates here, the aim of the game is to significantly reduce overall carbohydrate intake and end up with a very low carb diet overall. When you do consume carbohydrates make sure they're inside protein rich foods which aren't highly processed.
Who This Plan is For
If you're looking to lose weight and have struggled in the past, this might help.
If you've tried keto, but got bored with the food selection, this miht be more interesting to you.
If you are tired of having no energy and want to pair this with intermittent fasting – you might find this useful.
Who This Plan is Not For
If you're an active athlete, you might have a hard time with peak performance on a low carbohydrate intake.
If you're consistently sick, you may not want to reduce carbohydrates yet.
If you're a mother or breastfeeding, talk to your doctor before jumping on any plan.
How Can A Low Carb Meal Planner Help You?
Because of it's restrictive nature, following a plan to start with can be very helpful for many people.
A good meal plan will give you all the recipes you need (compatible ones, of course), as well a full shopping list.
Ultimate Meal Plans gives you a fully customizable meal plan to suit your needs. You can choose the number of people you're cooking for, exclude ingredients to suit taste or dietary requirements and we'll give you a fully customized set of recipes and shopping list to match.
By the way, don't worry if you find that low carb lifestyle isn't right for you, you can always chose another meal plan like keto, paleo, AIP or banting once you're inside our meal planner app.
Sample Low Carb Shopping List
Here's an example shopping list covering a typical week's ingredients for this low carb meal plan that assumes you're cooking for a family of three.
CONDIMENTS
4 ½ tsp Dijon mustard
12 tbsp avocado mayo
6 tbsp avocado oil
6 tbsp butter
3 tbsp olive oil
12 tsp tabasco
MEAT
18 oz boneless pork chops
15 piece prosciutto
12 sausage links
60 shrimp
36 oz stir fry beef
42 oz strip steak
3 can tuna
PRODUCE
4 ½ cups arugula
6 head broccoli
6 stalks celery
2 ½ cucumbers
3 lemons
27 ½ tbsp onions
12 slices red onion
1 cup red onion
MISCELLANEOUS
36 oz coffee
3 spoonful cream cheeses
3 spear dill pickles
12 eggs
1 ½ cups heavy creams
1 ½ cups ice
2 ½ cups pancake mixes
3 handful pecans
3 handful pork rinds
12 slices roasted red peppers
1 cup roasted red pepper
21 slices salami
3 handful Moon Cheeses
3 cups bone broths
3 tsp cacao nibs
1 ½ cups cheddar cheeses
3 cheese sticks
4 cups chicken stock
9 tbsp chocolate chips
3 spoonful coconut butter
2 cups coconut cream
1 ½ cups coconut flakes
15 tbsp coconut milk
4 ½ tbsp coconut oil
Low Carb Daily Recipe Ideas
Want some ideas to start cooking and living out this lifestyle? Below are some sample recipe ideas to get your tastebuds rumbling.
Breakfast recipes
Keto Coco Coffee
Sausage and Spicy Dip
Coconut Pancakes
Sausage Scramble
Lunch recipes
Crispy Prosciutto Salad
Prosciutto Rollups
Tuna Bites
Dinner recipes
Shrimp Scampi
Steak Bites with Cheese Sauce
Thai Shrimp Saute
Other Low Carb Sources & References
Want to learn more about the low carb diet? Below are some great references we've collected from our articles and from around the web to help you.
Low Carb Meal Plans Pricing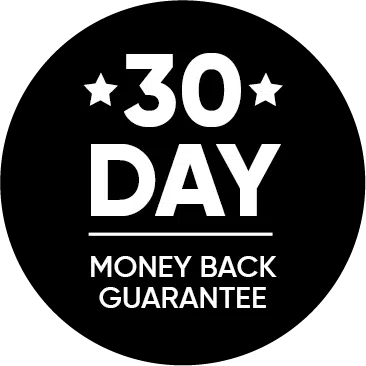 Save 20% off our monthly pricing
Save 25% off our monthly pricing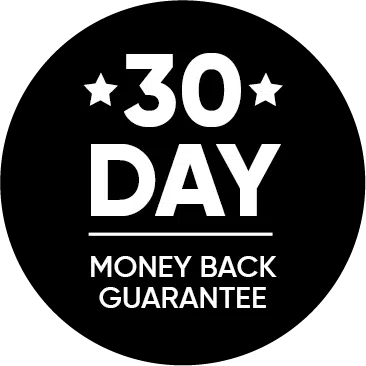 Customize your first meal plan risk-free. if you don't love it within the first 30 days - you get your money back. Simple.
If you're not sold on this diet, here are other similar plans you might like