Weekly AIP Friendly Meal Plans Developed by the #1 Meal Planning App
Make your autoimmune protocol as easy as 1, 2, 3 with simple recipes and AIP compliant meal plans every week.
Custom AIP Meal Plans (Autoimmune Protocol)
The AIP diet is a way of eating designed to support those with autoimmune conditions. "AIP" stands for autoimmune protocol – which is a relatively strict diet for the purposes of healing your gut. This diet – often called an elimination diet – works to remove many irritating or inflaming foods and incorporate foods that are known to be healing or health-promoting. Specifically, the diet is helping you manage your autoimmune symptoms and improving your gut health.
Who The Autoimmune Protocol is Perfect For
If you have autoimmune disease or serious inflammation symptoms – the autoimmune protocol might help you address the underlying issues and begin to heal.
Who Should Avoid The AutoImmune Protocol
If you value a lot of freedom in your diet and cannot maintain a strict protocol – you will not have a good time on this diet. It's tough and primarily beneficial for those with autoimmune diseases
What Is The AIP Diet?
The autoimmune protocol diet is like a more intense version of the paleo diet. The paleo diet eliminates some common allergenic or irritating foods. The AIP diet takes it up a notch. AIP removes all of the foods that paleo removes but then also includes eggs, nightshades, nuts, seeds and coffee.
Foods that are encouraged to make it into an AIP diet are high-quality proteins, fruits, vegetables and healthy fats. Other health-promoting foods are encouraged as well, such as fermented foods, bone broth and organ meats.
As you can see, the foods included on a strict AIP plan are limited. But, for most people, the AIP process can be followed in phases. Most experts agree that the diet doesn't need to be followed strictly forever. (We recommend working with your personal healthcare professional to figure out exactly what you need.)
The Elimination Phase
Our general recommendation is to stick to the strict AIP protocol for 30-60 days. This gives your body time to cut out common inflammatory foods and hit the reset button on your health. After your desired amount of time cutting out potentially inflammatory foods, you can begin to add foods back into your diet – slowly and deliberately.
The Reintroduction Phase
We call this the reintroduction phase. Let's say after 60 days, you want to add eggs back into your diet. Try to eat some eggs on day one of your reintroduction phase. Wait two or three days before introducing another new food to see if your body has any reactions to the eggs.
Monitoring & Adjustments
If you notice a symptom (maybe you break out or have digestive issues), then you know that you still need to avoid eggs for the time being. You can then move on to the next food you'd like to reintroduce. If you eat this food, wait a few days, and notice no immune response, then it can be slowly included back into your diet.
It's important to know that this diet is not meant to heal your autoimmune condition (but for some people they might see this happen), but it can drastically help you improve or manage autoimmune symptoms.
What Foods To Eat on an AIP Meal Plan
If you're looking to stay AIP, these are the foods you should focus on eating.
Foods to eat while on an AIP
While eating according to the protocol – you'll want to focus primarily on nutrient dense foods.
High-quality protein
Fish
Seafood
Vegetables
Fruits
Natural oils
Foods to avoid on an AIP
Grains
Dairy
Legumes
Nightshades
Nuts and seeds
Eggs
Sugars
Alcohol
It's worth noting that egg whites and nightshades are some very common "healthy" foods that are excluded in this protocol due to their unique ability to cause inflammation.
AIP Recipe Ideas
Here's a preview of a week's worth of meal plan recipes + ideas. The recipes and menu are ever changing and you can customize your meal plan to your taste as a member, but as a sample – here's some of the goodness you could be enjoying today when you join Ultimate Meal Plans.
Monday meals
Breakfast: Bacon Wrapped Apples
Lunch: AIP Casesar Salad
Dinner: Thai Salmon Soup
Snack: Canned Salmon & Avocado
Tuesday meals
Breakfast: Fueling Fruit Salad
Lunch: Cucumber Gazpacho
Dinner: Zucchini Salmon Boat
Snack: Sliced Cucumbers + Smoked Salmon
Wednesday meals
Breakfast: Spinach Power Juice
Lunch: Guacamole Dip
Dinner: Turkey Taco Salad
Snack: Avocado
Thursday meals
Breakfast: Protein Breakfast Bowl
Lunch: Seedless Watermelon Salmon Salad
Dinner: Salmon Cabbage Cups
Snack: Tuna Avocado Salad
Friday meals
Breakfast: Sweet & Savory Breakfast
Lunch: Loaded Sweet Potato Breakfast Fries
Dinner: Broiled Salmon
Snack: 1/2 Cantaloupe
Saturday meals
Breakfast: AIP Grits
Lunch: California Salad
Dinner: Spinach & Steak Salad
Snack: Celery
Sunday meals
Breakfast: Steak & Brussels sprouts Breakfast Hash
Lunch: Turkey Avocado Boat
Dinner: Broiled Bacon Wrapped Salmon
Snack: Deli Meat & Sauerkraut
AIP Recipe Photos & Weekly Meal Plan
When you sign up for Ultimate Meal Plans – we have hundreds of recipes in our database, so this is just a sample of the beautiful, delicious and aip-friendly recipes we're serving up in our members-only area.
Remember – you can always customize your meal plan to your taste – so you can make sure that you're eating the healthiest food for you and you never have to see a recipe you don't like.
Try 14 Days of AIP Meal Planning For Free
You can try 14 days of AIP meal planning for absolutely free. Just take our free trial for a spin and cancel whenever you like. Absolutely risk free!
Frequently Asked Questions on AIP
Here are some of the most commonly asked questions we get about AIP. If you're just starting out – don't worry – lots of people have similar questions – so you probably haven't asked a question that we haven't heard before. Here's some of the most common ones:
What can I eat for Breakfast on this meal plan?
On our AIP compliant plan, we offer the ability to have an AIP breakfast planned for you every day.
What is an AIP meal plan?
An AIP meal plan is a weekly plan for sticking to your AIP diet. Because AIP is more health focused – small variations of non-AIP compliant food can set you back days or even weeks. 
Fortunately, we offer an AIP friendly meal planner here at Ultimate Meal Plans. You can try it risk-free for 14 days here. 
What can I eat on AIP?
You can see a full aip compliant food list here. The short version is that it is a stricter version of paleo with restrictions on nightshades, egg whites and other similar foods.
Does AIP help you lose weight?
While many people do lose weight on an autoimmune protocol – the diet is primarily focused on eliminating inflammation and pain. While sometimes – this allows people to lose weight easily – it's not the primary goal.
How do I start the AIP diet?
The easiest way to start the AIP is to read a beginner's guide like we have built here. Then, we recommend using an AIP meal planner like Ultimate Meal Plans to help plan your meals + recipes automatically for you.
What autoimmune diseases & symptoms can AIP help alleviate?
AIP can help alleviate symptoms from autoimmune diseases such as lupus, IBD, celiac disease, or rheumatoid arthritis.
It can also improve overall gut health, reduce stress markers and possibly even improve your sleep.
Is coffee allowed on AIP?
While coffee can be anti-inflammatory, for many people coffee can cause inflammatory responses. For this reason – we recommend when starting out AIP – that you remove coffee completely from your diet. If you want to try adding it back in later – you can have a clearer idea on how it affects you. But especially to start – phase it out and see if you notice a difference.
Other AIP Resources
If you have an autoimmune disease are are looking for more help, we've put together some of the best resources we could find on the topic. Check them out.
Try Our Meal Planning App Free for 14 Days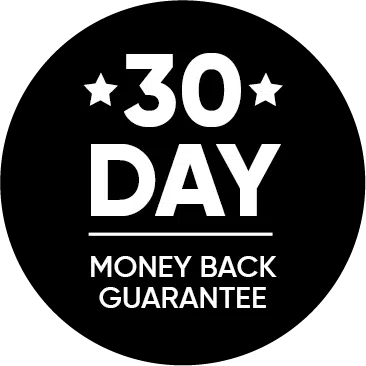 Save 20% off our monthly pricing
Save 25% off our monthly pricing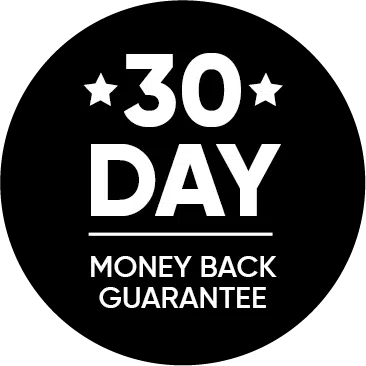 Customize your first meal plan risk-free. if you don't love it within the first 30 days - you get your money back. Simple.
If you're not sold on this diet, here are other similar plans you might like