LMNT is one of the hottest electrolyte hydration products on the internet, but is it worth the hype?
We'll break down the company, the science of their formulation and give you our unfiltered take on every, single, one of their flavors (and when exactly the limited editions drop).

I know what you're thinking – "is this the best review of LMNT on the internet?" Probably. You're welcome ;).
Best Electrolyte Product
LMNT
LMNT is the best electrolyte product on the market. Packed with salt so you can replenish what you lose during a workout - it's also great if you're keto, fasting or just need something tasty to drink - without the calories.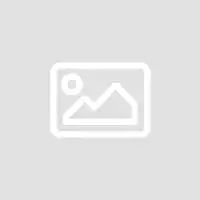 The Original Flavors
LMNT slow-rolled out a few original flavors to start. Here's the order they came in and our honest review of them.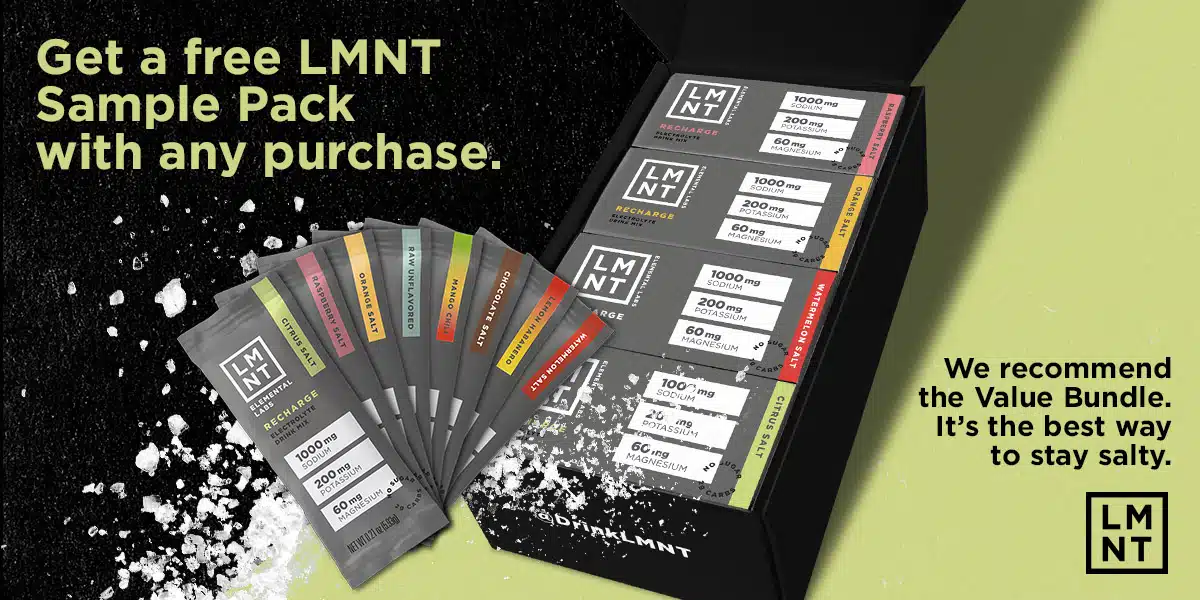 Citrus Salt
Citrus salt was the first flavor that LMNT ever launched. If you haven't tried it, it tastes like a salty lemonade. While we can't confirm – this may be the most popular LMNT flavor overall due to it being around the longest and being "the original" LMNT.
While a classic, we have other favorite flavors, but we do love to mix the citrus in with some of the other flavors for an extra kick (more on that in a second).
Raspberry
Our (biased) first love. Citrus was good, but raspberry was what blew us away and let us know that LMNT had a winning product on their hands.
Tart, sweet and at the perfect mix of salt. Raspberry is one of the all-time leaders for LMNT across the board.
Pro tip: if you want to go HAM on your electrolytes, try mixing citrus and raspberry in an oversized water bottle for a citrus/raspberry combo like none other.
Unflavored
Primarily intended for AIP compliant users and people concerned about any sort of flavoring – the unflavored is a bit expensive for primary a salt mix (if you ask us), but if you need it in a pinch and have dietary restrictions – it could be a good deal!
The Fiesta Pack
The fiestaa pack was launched soon after the original flavors and while not as popular as some of the fruit offerings – they have a fanatical audience.
Created to honor the Mexican heritage of LMNT founder Luis Villaseñor (@darthluiggi). The fiesta pack flavors are savory flavors that have a bit of "kick" to them.
Better suited in some situations to sipping than gulping post-workout – the fiesta pack flavors have a varied but strong audience.
Mango Chili
This one has a kick. Be careful with this one as you could easily confuse it color-wise with orange (more on that in a second). That'd be a mistake! You need to know what you're getting yourself into with this one and if you're ready for it – it'll hit just the right spot.
Jalapeño Lemon
Straightforward and full of heat. This one is a little less strong than the habenero (in our opinion) and a good "beginner" option if you're looking to kick up the spice.
Chocolate Salt
A favorite of some – this (personally) does not do the
Note: while these are not as easy to drink quickly as some of the other flavors, these are wildly popular as salts or flavorings for low-carb margaritas (Robb Wolf has coined this the "NorCal Margarita").
Margarita recipes you can test out with LMNT
→ The Classic Margarita
→ The Jalapeño Margarita
→ The Mango Margarita
→ The Skinny Margarita
The New(er) LMNT Flavors
Watermelon
Watermelon launched as a temporary seasonal flavor and has now become (maybe) the best flavor of the entire bunch.
It tastes (no joke) like a watermelon jolly rancher. It's great at room temp or freezing and you can dilute this or drink this strong – however you best like it.
If your'e going to pick just one LMNT flavor to try out that's available year-round, try watermelon. Trust us.
Orange
We love orange, but there's a noticeable difference when you're drinking this at room temperature vs drinking it cold. We highly, highly recommend you drink this as cold as you can possibly find it. It makes a world of difference.
Limited Edition Flavors
LMNT has a variety of limited edition flavors that are only available for certain timeframes only.
These flavors have garnered wild fan-bases and many people ask for them to release them year-round, but (so far), LMNT has not relented.
Many of these go live to value pack buyers first – so if you want a shot at getting these before they run out – make sure you buy a value pack at least one point throughout the year.
Here's the flavor lineup that's currently run in limited editions:
Grapefruit LMNT (summer only)
Grapefruit is running – for now – only in the summer months. It's only been around two years and based on word of mouth – is maybe in the running for best flavor across ALL OF LMNT. Because they only have a limited
You're going to want to get a value pack on your purchase history to get a shot at getting the first orders of these when they come in stock.
Mint Chocolate LMNT
Launched last year – mint chocolate – best mixed with hot water – is like a hot chocolate with a candy cane in it. It's probably the most popular straight chocolate flavor and something about the salt with the chocolate and the mint mixes just perfectly.
While you can mix this with other drinks – this one is incredible drinkable on its own and often a favorite as a nighttime wind-down drink near the fire (book optional).
Chocolate Caramel LMNT
In 2022, LMNT launched chocolate caramel as part of their chocolate medley pack. In addition to the other chocolate options – chocolate caramel – is great standalone and mixed into your coffee for a "caramel latte" style drink.
A newcomer on the scene – we're still waiting to see how chocolate caramel stacks up across the LMNT scene, but so far it's looking like a hit.
The Chocolate Medley (limited pack)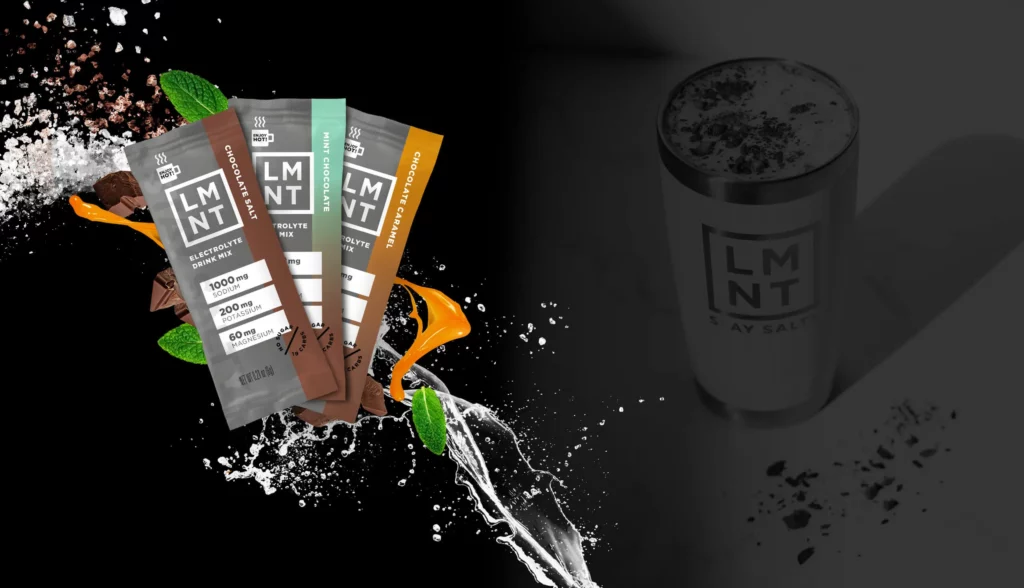 The Chocolate Medley is a seasonal offering that LMNT offers (usually) during the winter.
It contains the 3 flavors (chocolate, mint chocolate, and chocolate caramel) at 10 sticks each.
If you're a chocolate fiend, this is a great pack to set aside for the winter and drink warm.
While plain 'ole chocolate doesn't do a lot for us, the mint chocolate is always good and chocolate Carmel is a great addition to your morning coffee.
This is not always in stock, so it's worth grabbing a box to sip on throughout the year if you want to get your fix.
Where To Buy LMNT
Currently you can only get LMNT online or at one of their partnered locations (doctors offices, gyms, and the like).
You can buy LMNT on their website directly (free shipping with a value pack)
OR
You can buy LMNT directly on Amazon here.
Either way, by buying direct – you're cutting out the middle man and making sure that you're getting the best price possible.
Best Electrolyte Product
LMNT
LMNT is the best electrolyte product on the market. Packed with salt so you can replenish what you lose during a workout - it's also great if you're keto, fasting or just need something tasty to drink - without the calories.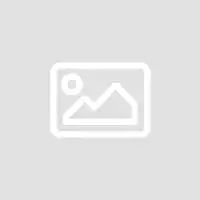 LMNT Discount Codes
LMNT DOES NOT DO ANY DISCOUNT CODES. This is something they are actually famous for. However, instead of getting a discount, you can get a FREE extra pack of LMNT when you buy the value bundle. With the value bundle, you pay for 3 boxes of LMNT and you get a 4th for free.
It's the best deal they have (and it also gets you put on a special list for first access to new flavors, LMNT swag, and a bunch of other cool stuff the team rolls out).
Other Resources You Might Enjoy